Recently, Maricopa County GOP Chair AJ LaFaro came under local and national fire for comparing Governor Jan Brewer to Judas for her support of Medicaid expansion here in Arizona.
During his testimony on the Medicaid expansion proposal in front of the House Appropriations Committee, LaFaro remarked:
 "My last comment in closing, and I hate to say it, Jesus had Judas and Republicans have Governor Brewer."
*Crowd GROANS*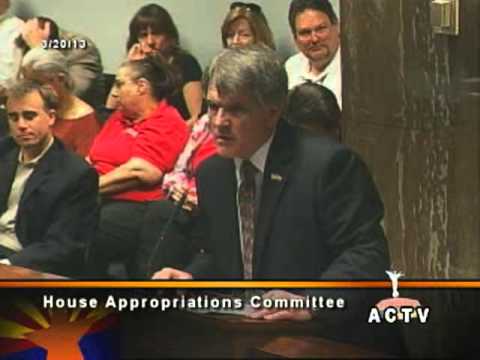 LaFaro's comments comparing the Republican Governor to the man who betrayed Jesus were met with criticism and many called for his immediate resignation.  To LaFaro's credit, he offered an apology (albeit half-hearted) to the governor via email, chalking it up to an outburst of emotion and passion:
"My intentions were not to offend anyone, but to clearly sound a warning about the consequences of approving this future unsustainable burden on taxpayers."
Sadly, this is not the first time that a high-profile Republican in this state has dropped controversial historical Biblical references to question the conservatism or integrity of a fellow Republican.
In Russell Pearce's infamous "Judas Goat" email (sorry, "forward"), his opponent Jerry Lewis was compared to a sinister follower of Satan, leading devout Mormons to slaughter.
In the letter Pearce forwarded, the author warned:
"The rancher, [Randy] Parraz, is smiling with glee as many sheep, especially in the LDS community who should know better, are following the goat into the pen. They are helping to lead a great nation to slaughter."
Pearce never apologized for that email, claiming he merely forwarded someone else's rant (a common excuse for Pearce when his racist and inappropriate comments finally caught up with him).  In Pearce's defense, the term "Judas Goat" is actually a term used to describe a trained goat used in animal herding.  But the accompaniment of the LDS terminology and Book of Mormon verses crossed the line.
But the story doesn't end there…
During last years Republican primary for CD05, then congressional candidate Matt Salmon compared his opponent Kirk Adams to Pontius Pilate during the Red Mountain Tea Party debate.  As you can tell from the crowds reaction, the comparison to the man who was responsible for Christ's death kind of backfired.  You can see the "oh crap" look on Salmon's face as soon as he uttered the regretful words.  Salmon could have chalked the incident up to off-the cuff remarks that were inappropriate, but unlike LaFaro, Salmon never had the courage to apologize.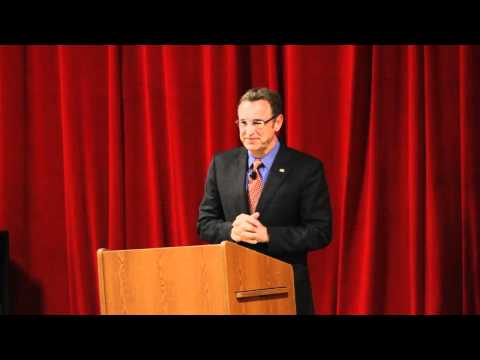 As we approach the Easter holiday this weekend, these examples should serve as a reminder and warning to all politicians – not just Republicans – that humility is the only proper attitude for governing authorities.  And to all of you political staffers and aspiring grassroots activists: Incorporating Biblical references directly related to the life and/or death of Christ are NEVER a good idea in politics.